Videos before July 2018 are not available due to a devastating malfunction.
Please be patient, as to correct it will take time.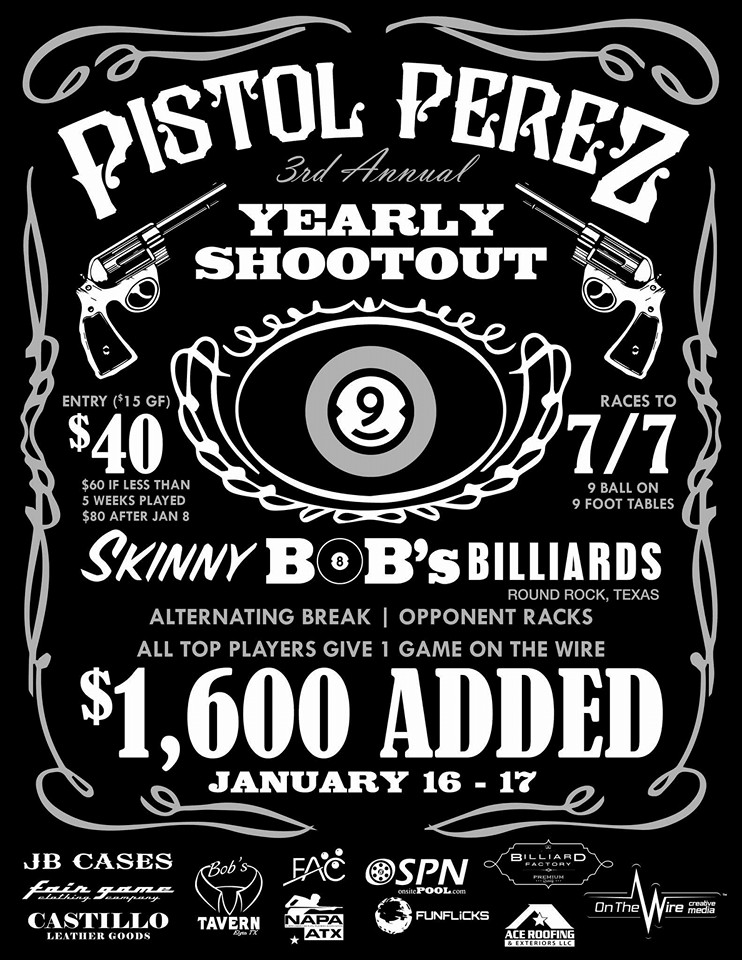 Welcome to the 2016 Pistol Perez Yearly Shootout On-Demand. Here you will find many matches that were live streamed from this event at Skinny Bob's Billiards in Austin, Texas January 16-17 2016.